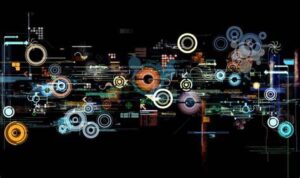 Data has become an indispensable asset in the digital and green transformation of the manufacturing industry, and we are thrilled to announce the EU Data Space 4.0 Week! This groundbreaking initiative is endorsed by the European Commission (EC), the DFA flagship's project Data Space 4.0 and community of Industry 4.0.
During this exciting week, a wide range of activities await you! Master classes, workshops, conferences, and tech talks organized across the European Union will provide visibility to the immense potential of data in manufacturing. Engage with the data economy all around Europe and discover local or EU-level activities that cater to your needs.
The EU Data Space 4.0 Week is a collaborative effort to bring together various dissemination actions under a joint initiative. Its primary objective is to raise awareness about the importance of data in manufacturing and highlight the need for mastering manufacturing data networks within individual companies and across end-to-end industrial value networks. By participating in this week-long event, you can play a vital role in shaping the future of the manufacturing industry.
The official website of the EU Data Space 4.0 Week is the central hub for all the action.
Here, you can explore the planned activities and find events that interest you the most. But that's not all! You can also organize and report your own events, ensuring that your voice is heard and contributing to the vibrant data ecosystem. This interactive platform encourages active participation and knowledge sharing among industry experts, researchers, and technology enthusiasts.
Don't miss out on this opportunity to connect with the EU Data Space 4.0 Week and be part of a transformative movement that harnesses the power of data in manufacturing.
Join us in this remarkable week-long event, engage with the EU Data Space 4.0, and help shape the future of manufacturing industry!