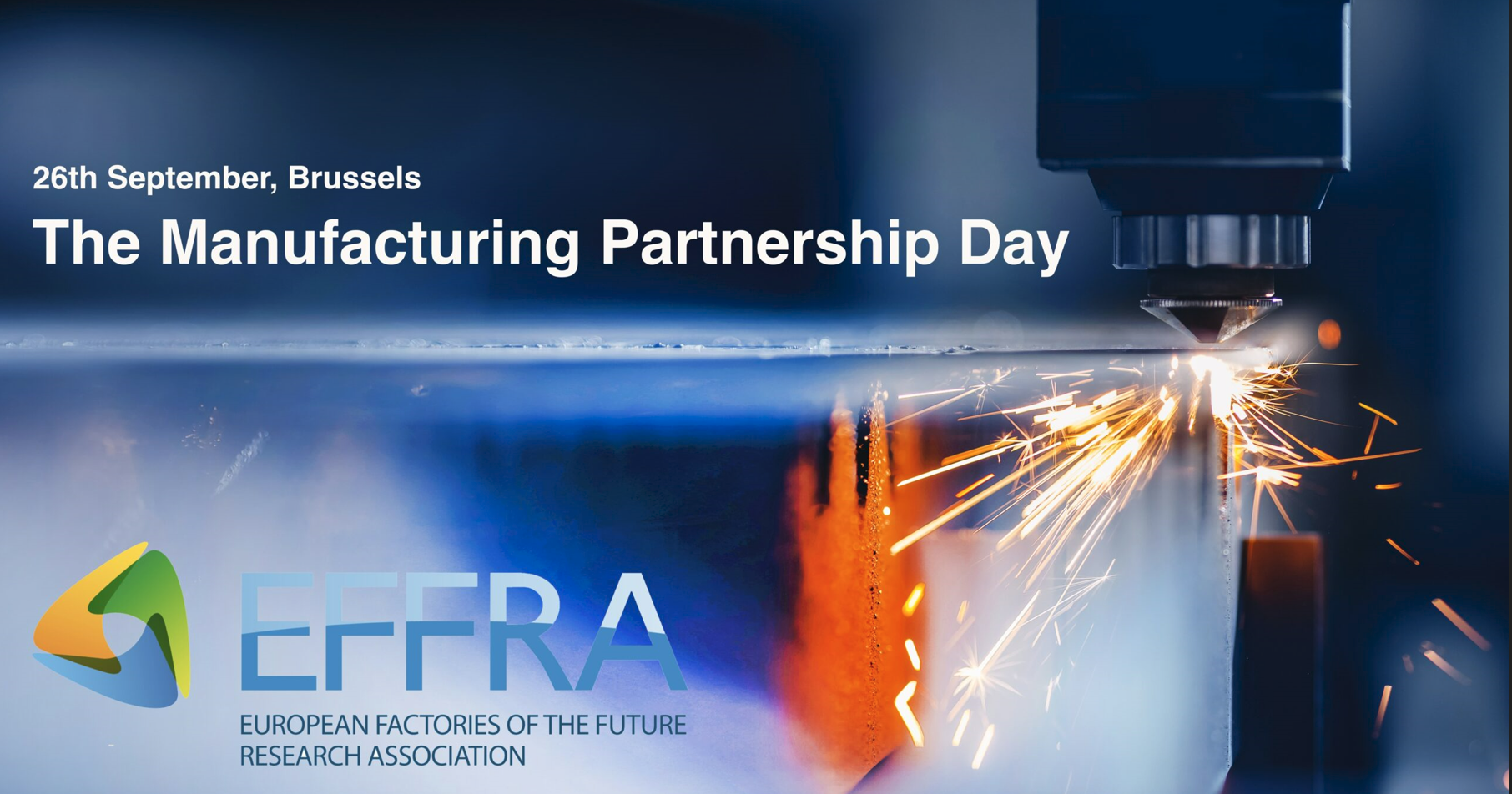 The Digital Factory Alliance (DFA) attended on September 26th the Manufacturing Partnership Day, an event co-organized by EFFRA and Factories of the Future and Made in Europe projects.
This event has brought together the Factories of the Future and Made in Europe community and has showcased ongoing project work to an audience of 350 to 400 experts. Close to 50 projects were selected to showcase the state of play of their project in 10-15-minute-long presentations and sections in the exhibition area to display project dissemination materials while also having the opportunity to exchange notes in a networking space.
Oscar Lázaro from Innovalia Association, Coordinator of Data Space 4.0 presented the RE4DY project proposing Data As a Product to show that the European Union industry can jointly build unique data driven digital value networks 4.0 to sustain competitive advantages through digital continuity and sovereign dataspaces. Find out more about their participation in the event here. Many more interesting projects were present like AIREGIO, ZeroSWARM or 5G-Timber, among others.
Check out EFFRA's Exhibitors' section to know more about the projects that were there and see their presentations.