The DFA, in the spotlight of Europe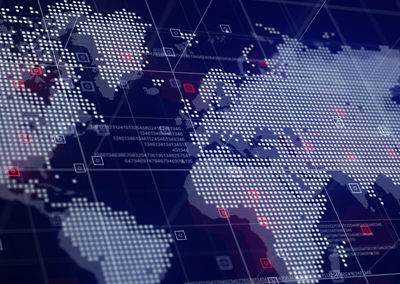 Aligned with the Manufacturing Global Response Initiative, the DFA, represented by Eur3ka project, has been invited to participate in the European Research & Innovation Days,  European Commission's annual flagship event. More specifically, the DFA will participate in a Production Repurposing panel next 23rd of June at 16:00 CET, in the Fast and flexible-repurposed production session.
This session will bring together policy-makers, industry and innovators to discuss the challenges of repurposing manufacturing to achieve faster and more resilient production in Europe, based on the acquired experience during COVID-19 crisis, which required repurposing manufacturing supply chains in just 48 hours. The audience will also learn from the challenges RTOs and academia face in scaling up their innovations in an industrial environment to build more resilient and flexible supply chains in a post-COVID-19 world.
Undoubtedly, this will be a unique opportunity to present at the highest levels the Manufacturing Global Response Initiative (MGRI) from the DFA; as well as the needs and inputs of the enterprises towards EU digital and industrial policies and research and innovation priorities for production repurposing and a resilient response to future outbreaks.
The Manufacturing Global Response Initiative (MGRI), aims at fostering synergies among public authorities, digital and manufacturing industries of all sizes. The MGRI relies on two pillars: on one hand, the Manufacturing Response Community Coordination Platform that will raise manufacturing resilience and repurposing knowledge, best practices and support in harmonising response protocols, digital infrastructures and identify investment needs in the modernisation of European factories at large. On the other hand, the Global Plug & Respond Manufacturing Network (Rapid Response Network) that will bring together on-demand the production repurposing capabilities of a trusted international digital factory community.
The DFA Manufacturing Global Response Initiative will empower critical manufacturing capabilities for European coordination, collaboration, better preparedness, agility, trusted information sharing mechanisms, anticipation, availability, efficiency and efficacy to address future global outbreaks, such as the recent COVID19 one.
The European Research and Innovation Days are a unique platform to debate and shape the future of research and innovation in Europe and beyond. This year marks the start of Horizon Europe, the most ambitious EU research and innovation programme. Cooperation in research and innovation is essential in the recovery from the COVID-19 pandemic and will pave the way to a greener and more digital future.
The virtual event will consist of two main areas: the Event Area (which hosts Live Sessions, Workshops, the Horizon Village, the Networking and the Game Zone) and the European Research & Innovation Exhibition featuring over 100 of the best research and innovation projects. Participants will be able to move easily from one area to the other and discover all interactive features available.
Registration is now available in this link.