2nd Review Meeting of Level-Up, how digital can help save on tools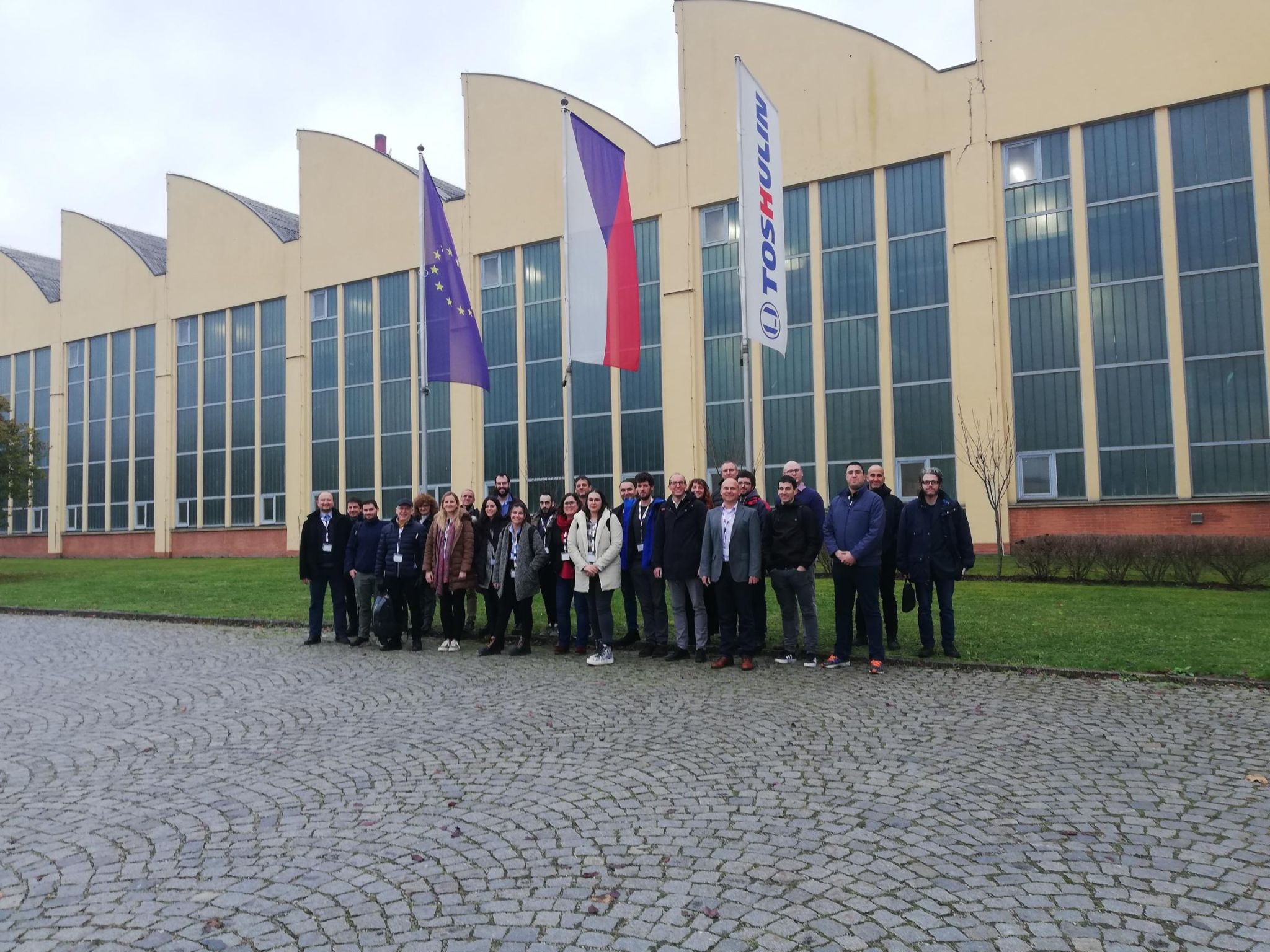 The Level-Up project is coming to an end. On November 16, the partners of Level-Up, gathered in Brno (Czech Republic) for the second project review meeting with the project officer and the reviewer appointed by European Commission.
The project aimed at showing how digitalization can help extend the life of large industrial equipments, to which the DFA has contributed by developing its reference architecture, held its meeting at Brno University of Technology. The Innovalia Association was part of it as a member of the consortium and representing the DFA. There the progress of the project and the results of its pilot lines during the last 18 months were presented, which were positively received, with the project manager and the reviewer giving generally good feedback. In addition, the comments after the presentations allowed for very productive and insightful discussions.
To round off the meeting, a visit to Toshulin's facilities was made which provided a concrete example of the expected results of the project. The company acts as a demonstrator in LEVEL-UP for its 1st pilot line with its large industrial lathe for metal machining. This is an equipment assembled in 1986 and retrofitted in 2004, whose replacement cost would be significantly higher compared to any refurbishment costs. The aim of the pilot has been to demonstrate, thanks to the project, how digital tools and circular economy protocols can be used to extend the life of the equipment, save money and gain cutting-edge features in the process.
However, the project is not only focusing on the metal machining sector, but there are six other pilot lines dedicated to demonstrating the possibilities in different sectors. These are Marlegno's aimed at the woodworking sector, IPC's and Estampaciones Mayo's directed to the automotive sector, Isokon for caravanning, Lucchini for the railway sector and finally Trimek for aeronautics.