Webinar on Data Spaces in Manufacturing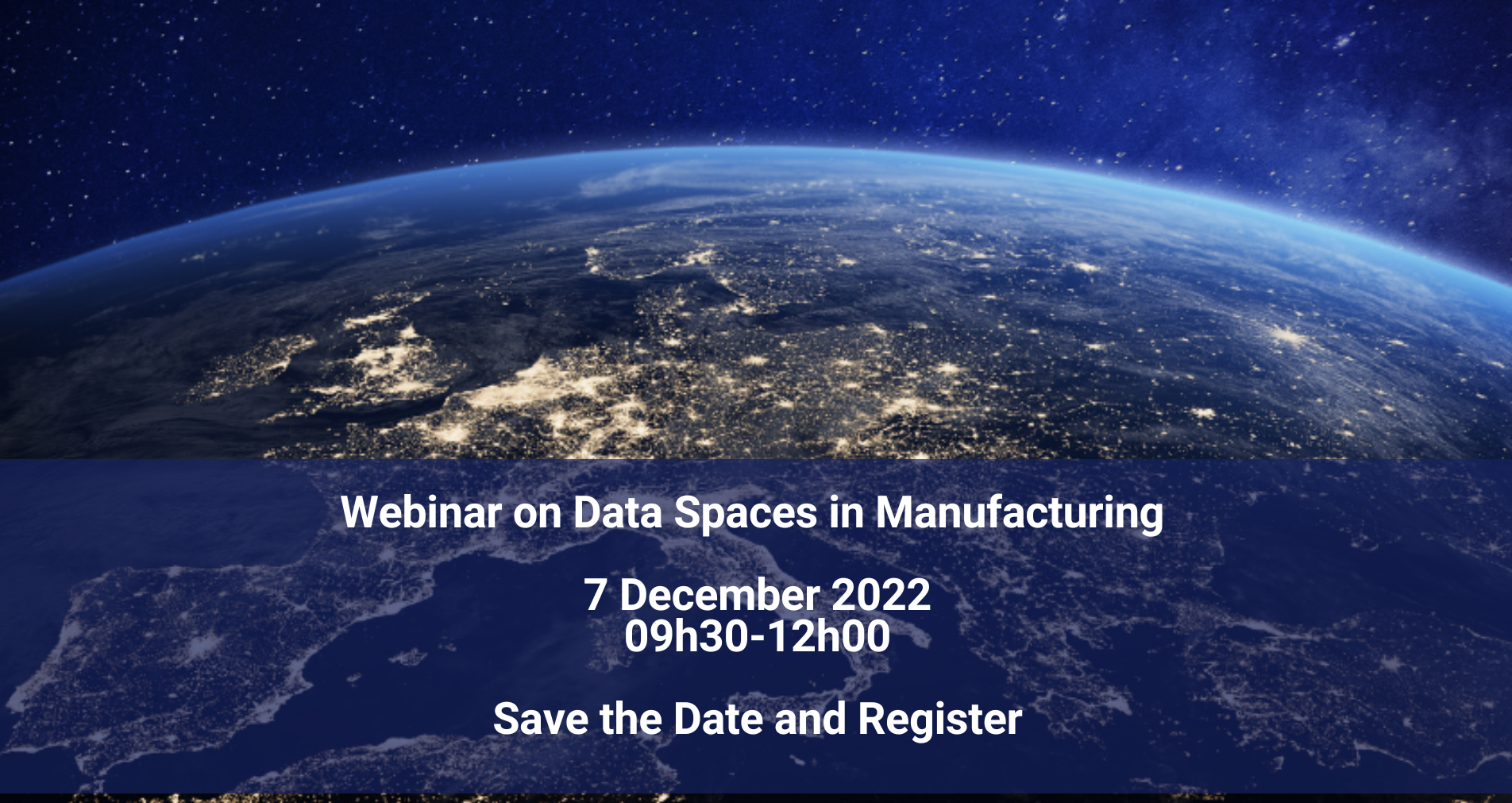 On the 7th December, the European Factory of Future Research Association (EFFRA) and European Commission's DG CONNECT are organising a webinar on dataspaces aimed at Manufacturing. The reason for this very event is the open call for manufacturing data spaces launched by the European Commission under the Digital Europe Programme on 29 September 2022 and to be closed on the 24th January 2023, an action that builds on the recent public-private activity around data spaces.
In that sense, the webinar will be an opportunity to learn more about this new call and other data space initiatives from experts and policy makers. During the event, Matthias Kuom, Policy Officer from the European Commission will give information and answer questions about the call. Meanwhile, Clara Pezuela, from FIWARE, will talk about the role of the recently launched Data Spaces Support Centre and finally Oscar Lazaro, from Innovalia Association, will introduce DataSpace 4.0 Alliance which is taking its first steps.
The Data Space 4.0 Alliance is the new flagship initiative of the Digital Factory Alliance. Through this project, the DFA will collaborate with the Data Space Support Centre on the development of a dataspace blueprint to enable the manufacturing sector to share industrial data in a safe and trustworthy way.
You can learn more about the event and register here.