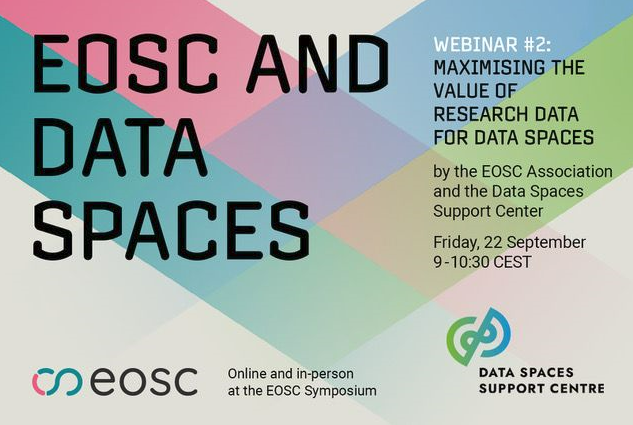 On 20-22 September 2023, the EOSC Symposium took place in Madrid, in the context of the Spanish Presidency of the Council of the European Union.
The EOSC Symposium was organized by the EOSC Future project together with the EOSC Tripartite collaboration (the EOSC Association, the EOSC Steering Board and the European Commission).
The event was fully hybrid, facilitating broader exchanges between stakeholders from ministries, policy makers, research organisations, service providers, research infrastructures and research communities driving the development of – and engagement with – the European Open Science Cloud. Over 500 stakeholders participated, the Digital Factory Alliance (DFA) among them!
Under the heading "Taking EOSC into the future", the Symposium commented pressing topics around EOSC's sustainabiility:EOSC after 2027
Governance and guidelines
Impact on the European Data and Infrastructure ecosystem
EOSC marketplace, which has been revamped for improved UX and accessibility offering each user tailored services. With over 3️⃣ million #resources and assets at your fingertips, finding relevant #openscience data has never been more #accessible!
Science Project #usecases
Community Engagement with users and #digitalspaces
The EOSC Symposium was also a critical platform to showcase project achievements and key exploitable results. This Symposium addressed pressing issues around EOSC sustainability: governance and guidelines, impact on the European data and infrastructure ecosystem, ecosystem…and much more!
Óscar Lázaro, CEO of Innovalia Association and Coordinator of Datas Space 4.0, participated as a panellist under the discussion about "Maximizing the value of research data for data spaces".
The Digital Factory Alliance (DFA) encountered the opportunity to further explore the world of the data spaces describing its value and explaining the different opportunities for engagement and ecosystem building.