The DFA at the European Big Data Value Forum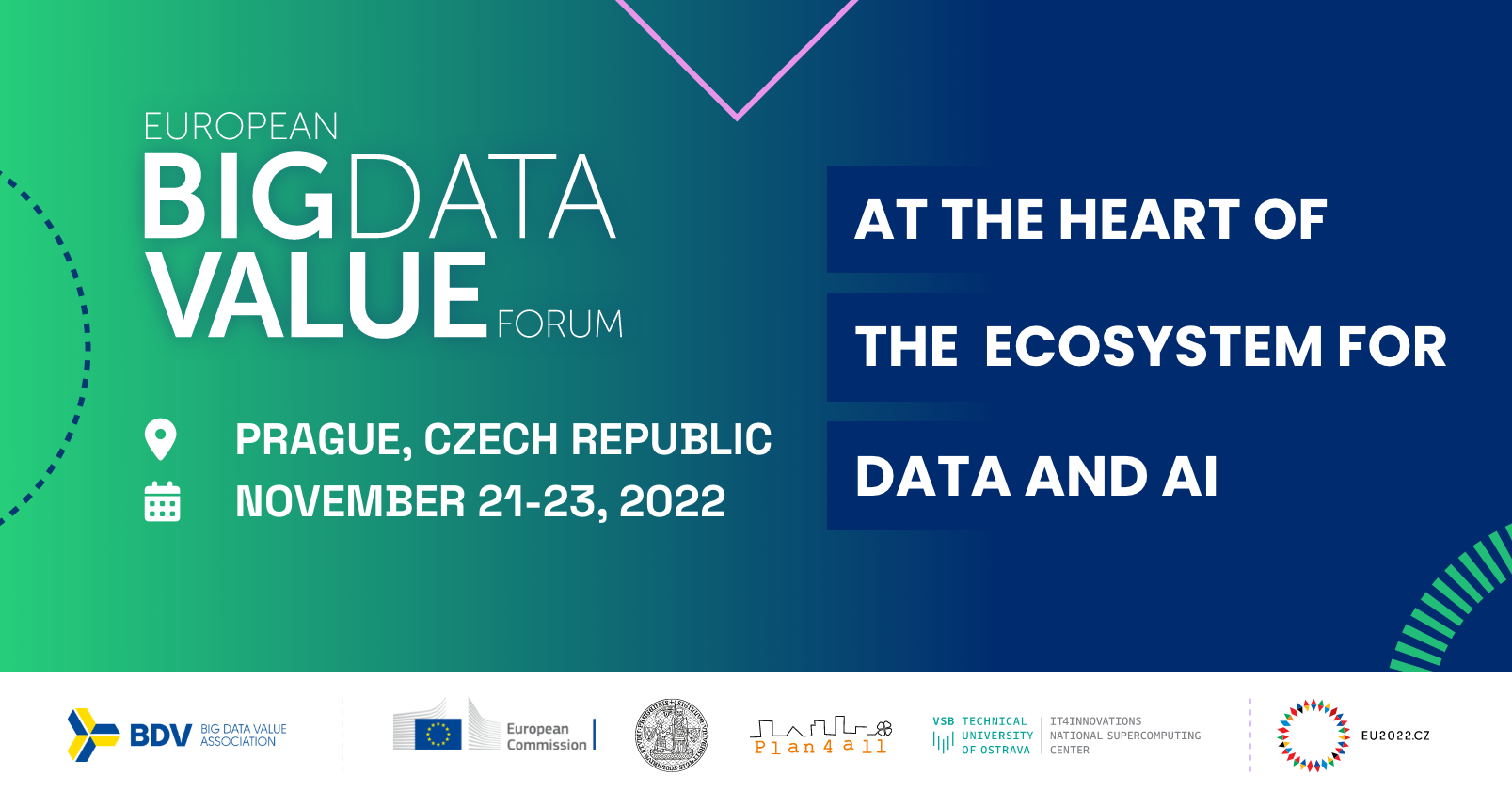 The European Big Data Value Forum is a Big Data Value flagship event, which gathers the whole European data-driven AI research and innovation players together to share knowledge, collaborate and celebrate achievements.
This year, the event takes place in Prague, Czech Republic on 21-23rd November and is organized under the Czech European Council presidency auspices, and in collaboration with the European Commission and local partners.
The theme of this edition is "At the heart of the Ecosystem for Data and AI". All the attendees such as industry professionals, business developers, researchers and policy-makers from Europe and abroad will contribute by bringing their knowledge, creating synergies and new opportunities of discussion.
Under this theme, the programme comprises the most relevant topics of the big data community, presented by European research and innovation projects. The main topics will cover the following areas among others:
Data Spaces

Industrial and Trustworthy AI

New technical paradigms and challenges

Data, AI and society

Energy and Green Deal

Etc
The output expected to be delivered by the EBDVF is to point out new paths of innovation for the years to come so the whole industry can put in place the strategies and resources needed and keep moving towards a new 4.0 generation.
You can register to the event here.