QU4LITY project presented in 21st KSS conference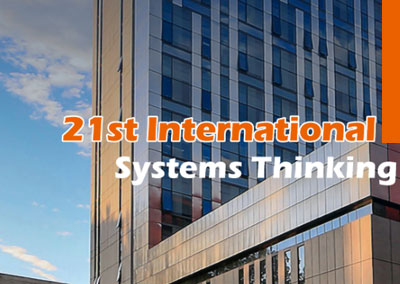 The 2022 International Symposium on Knowledge and Systems Sciences (21st KSS) was held in hybrid mode from June 11 to 12. The annual KSS aims to promote the exchange and interaction of knowledge across disciplines and borders to explore the new territories and new frontiers. It has been successfully held for 20 times since 2000.
The theme of this year's KSS is Systems Thinking to the Impact of Pandemic and Knowledge Support. Prof. Dimitris Kiritsis from QU4LITY partner EPFL-ICT4SM research group gave a keynote speak and presented the Cognitive Digital Twin concept which was developed during the QU4LITY project. The Cognitive Digital Twin concept is an enhanced evolution of the popular Digital Twin concept enabled by semantic technologies and model-based systems engineering technologies. It reveals a promising evolution of the current DT concept towards a more intelligent, comprehensive, and full lifecycle representation of complex systems.
Author: Xiaochen Zheng (EPFL)
​