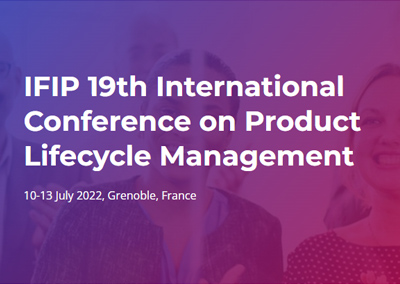 ?Since 2003 PLM International Conference (PLM IC) brings together researchers, developers and users of Product Lifecycle Management to integrate business approaches to the collaborative creation, management and dissemination of product and process data throughout the extended enterprises that create, manufacture and operate engineered products and systems.
The PLM International Conference connects various representatives of its community who contribute to its state-of-the-art research questions investigation. Indeed, health, environmental and social crises lead to a deep transitions period. This year topic is "PLM in transition times: the place of humans and transformative technologies"
Engineering Ingegneria Informatica S.p.A – in joint collaboration with Politecnico di Milano, Intellimech Consortium, Technology Transfer System S.r.l. and Whirlpool EMEA – has submitted the paper "From Ontologies to Operative Data Models: A Data Model Development Supporting Zero Defect Manufacturing" to foster the results achieved with the R-MPFQ Ontology Model within QU4LITY project.
If proceeding, paper will be published by Springer as an e-book with an ISBN number and submitted by the publisher to ISI and Scopus.
More information at International Conference on Product Lifecycle Management -PLM International Conference (plm-conference.org)