New Award under DFA's Guidance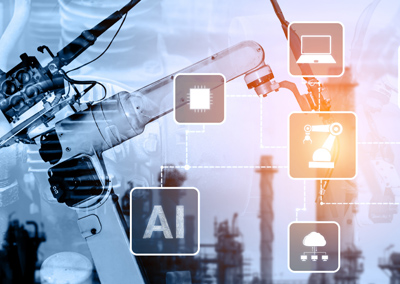 Following the guidelines and Zero-X manufacturing reference models defined by the DFA, Innovalia Metrology, a Basque Enterprise that designs and manufactures Coordinate-Measuring Machines (CMM) and metrology 4.0 digital platforms , has been selected as finalist in the Factories of the Future Awards, organized by the Advanced Factories | Industry4.0 Congress held in Barcelona (Spain).  The "M3 SMART CYBER PHYSICAL METROLOGY 4.0 SYSTEM", has been selected by the Evaluation Committee as one of the best industrial equipment for the Factory of the Future.
The M3 metrology 4.0 platform smartly integrates and supports a wide range of digital technologies including hybrid multi-sensor for high-fidelity and high-speed 3D part scanning, CMM digital twin for offline programming, 5G connectivity for remote operation, DIN 27070:2020 information gateways for trusted dimensional information exchange and reuse, interoperable ISO 23952 (QIF v3.0) and ProSTEP digital threads for Model Based Metrology 4.0 or Artificial Intelligence/Machine Learning (AI/ML) for 3D computational metrology acceleration and texturized 3D visual information analysis and colour mapping..
This award recognizes the work, leadership and transformation of those companies that are committed to innovation and adaption to the new era of Industry 4.0. There are 4 categories focused on the areas of business model, new products, equipment, processes operations, customer experience or research and innovation.
The award for Best Industrial Equipment or System for the Factory of the Future recognizes those solution providers that allow the implementation of advanced machinery or innovative systems that incorporate digitization and automation in industries as a key element for the competitiveness of client companies. It is an essential requirement that the products or services are already implemented in at least two companies on the closing date of applications.
The Awards Ceremony will take place the 9th of June, at 18:30 CET.