Metromeet 2022 impulses the Industrial Metrology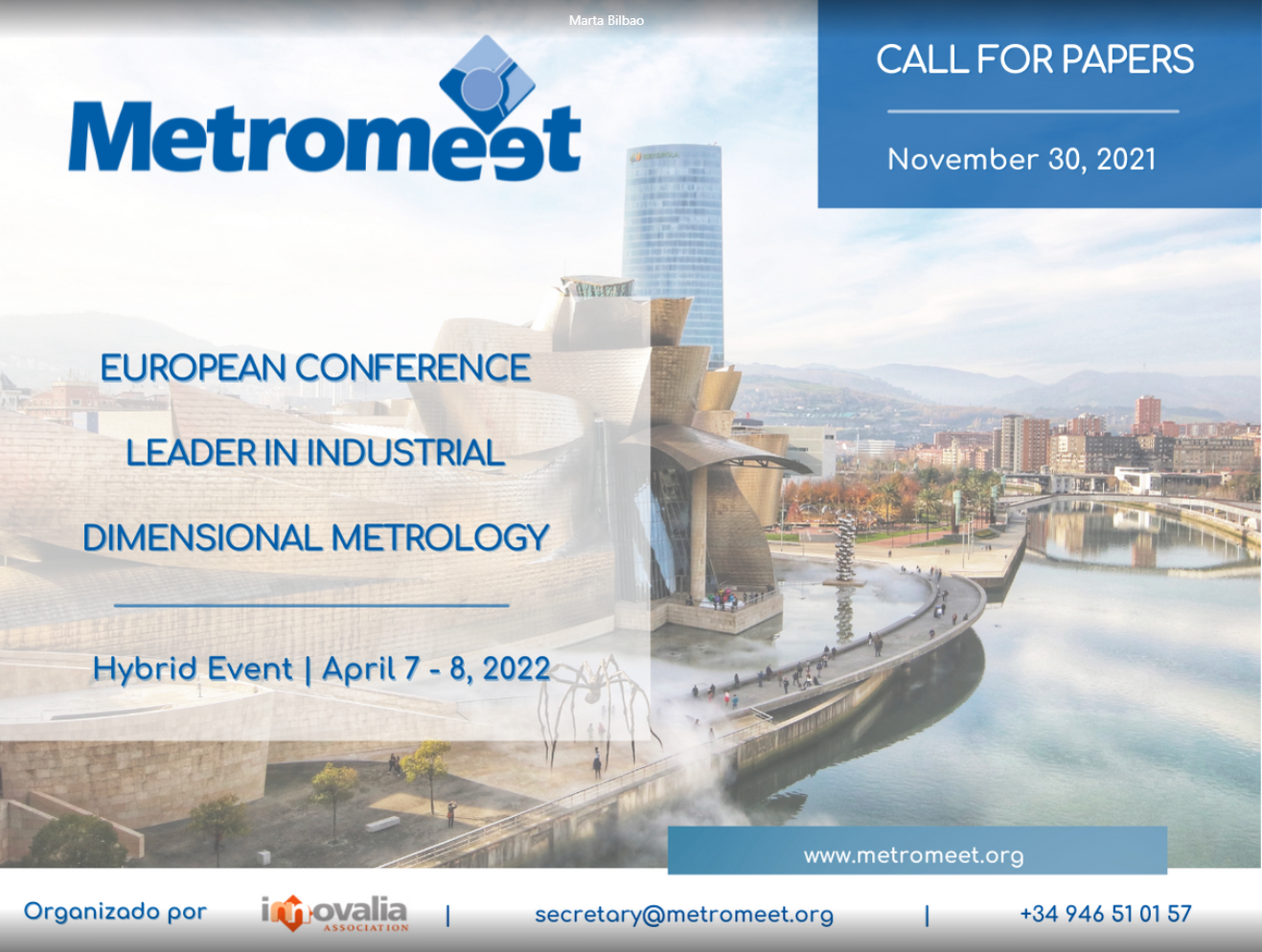 Digitalization, additive manufacturing, automation and manufacturing process improvements will lead to a revolutionary development in industry. In order to achieve an optimum manufacture, quality control must be developed. That's where metrology comes into play.
One of the most renowned international conferences specialized in metrology in industry is Metromeet. This conference has 17 editions and has been endorsed by international representatives. Here projects about quality control, process improvement and metrology are exposed.
Quality as a key to success is one of the mantras that has led to the creation of this conference by the Innovalia Group. This event has brought together specialists and doctors in manufacturing, quality and metrology that have allowed creating synergies, exposing current issues and improving industrial processes.
The next edition of Metromeet will be held on April 7 and 8, 2022. A hybrid format will be used: in person at the Euskalduna Palace in Bilbao and in streaming for those attendees who cannot travel to the Biscayan municipality.
One of the topics will be the Smart Industry. A trend that is being adopted by countless industries throughout the globe and that has other subtopics of great interest such as Intelligent Metrology, Advanced Instrumentation, Metrology and Industry 4.0 and New Dimensional Metrology solutions. The conference will not only address some of the challenges faced by the businesses today, but also assess the benefits of adopting smart metrology technologies. Topics such as production automation or interoperability will be key for those companies that are looking to make the leap to optimized digital production. The event offers the possibility to quickly connect technology, solutions and applications in an industrial environment.
The closing of speakers has not come to an end and the registration period is still open. The presentations offer an excellent opportunity to be in contact with representatives of other industries and create business relationships and synergies. The Metromeet International Technical Committee will especially value those presentations on real experiences, methods and technologies of innovative applications applicable in real industry.
If you are interested and you have an interesting project or related topics to the exposed, you can contact the event organizers on their website. The registration period will be open until November 30.
Web: www.metromeet.org (Tlf: 946 51 01 57)