Manufacturing Repurposing in Europe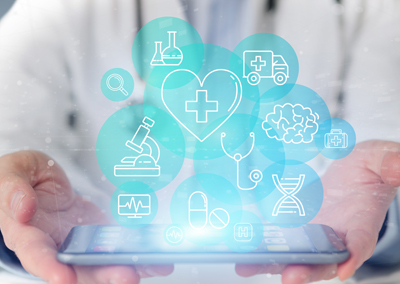 In May 2020, the European Commission launched a second emergency call and 24 projects were awarded. Among these, 4 projects were focused to the Rapid Repurposing of manufacturing for vital medical supplies and equipment: Eur3ka, imPURE, RESERVIST and CO-VERSATILE.
These projects are aimed at proposing innovation actions to address the re-orientation and repurposing of production capacities to meet the urgent needs of our societies for vital medical supplies and equipment.
Now these projects are coming together in a first event to seek for collaboration and promote the synergies that will allow Europe be better prepared to face future crisis. In this event, the representatives of each project will share their insights and views on the key factors regarding repurposing under their experience.
A short summary about the main purpose of each project is presented below:
Eur3ka focuses on helping the manufacturing and health care industries respond quickly and efficiently to current and future major medical crises. To this end, Eur3ka is working on facilitating the framework, knowledge and technological assets which will enable European governments and industry to carry out smart investments in more resilient manufacturing networks that can be quickly repurposed.
Currently Eur3ka is developing within the Digital Factory Alliance, an initiative to create a community for manufacturing repurposing bringing together public authorities, digital and manufacturing industries. The project has also delivered initial work on CCE/PPE Production Specifications, Service Definitions and Platform deployments guidelines.
CO-VERSATILE aims at increasing the adaptation capacity, resilience and flexibility of the European manufacturing sector, focussing on vital medical supplies and equipment, to support Europe in improving its response and preparedness to deal with pandemics. CO-VERSATILE builds upon research and innovation industry-driven initiatives to deliver demonstrators of a flexible 48-hour industrial response capability at scale, to cope with sudden spikes in demand of strategic products, for requalification or release of Manufacturing Settings.
imPURE´s strategic goal is repurposing and digitally transforming plastic processing industrial lines in Europe, focused on the injection moulding initially, for the production of critical medical consumables (CRMs) with unprecedentedly reduced turnaround time (e.g., from 3 weeks to 48 hours). imPURE strategy is centred on repurposing of the existing injection moulding lines in industrial participant sites, through rapidly making modular moulds with interchangeable inserts, typically enabled by fast Additive Manufacturing (AM) technology. The proposed flexible production route will also be supported by industrially viable, cutting-edge digital technologies and automation solutions.
RESERVIST aims to establish 'reservist cells' that in times of crises can be activated within 48hrs to switch to manufacturing medical products and services that are spiking in demand. Such a 'reservist cell' will consist of (i) a backbone network of core companies for manufacturing and testing; (ii) an extended network for further capacities (e.g., local provision, packaging, distribution, customization, etc.); (iii) a digital coordination platform and (iv) a pool of experts from the companies of the network. These cells will become operational in case of an emergency/pandemic but to make economic sense, the same approach of rapid flexibility and adaptability will be used to deal with surging demand in 'normal circumstances´.
The event Manufacturing Repurposing will take place online on 27th April at 11:00 CET. Register here!