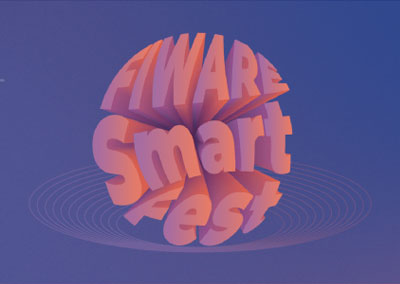 Meet users and experts from leading industries, advisory boards, etc. to discuss about the current state of play of the development of data spaces.
By the community, for the community (and beyond).
FIWARE Foundation is hosting two days of exciting deep dive sessions (19-20 January 2022) showcasing the power of Data Spaces, Open Source, outstanding Use Cases that are leading by example, trending topics in tech, interesting discussions, networking opportunities, and much more.
Engineering Ingegneria Informatica S.p.A. will join the event presenting the innovative results, achieved adopting FIWARE Technologies, matured in recent European projects (QU4LITY, EUR3KA, CAPRI, AI REGIO, etc..)
Engineering Ingegneria Informatica S.p.A. will also hold a session regarding the importance of harboring OPC UA Companions and «bestsellers» machines under Smart Data Models? and how Smart Data Models are boosting the Industry 4.0.
More information at FIWARE Smart Fest.