Registrations have closed.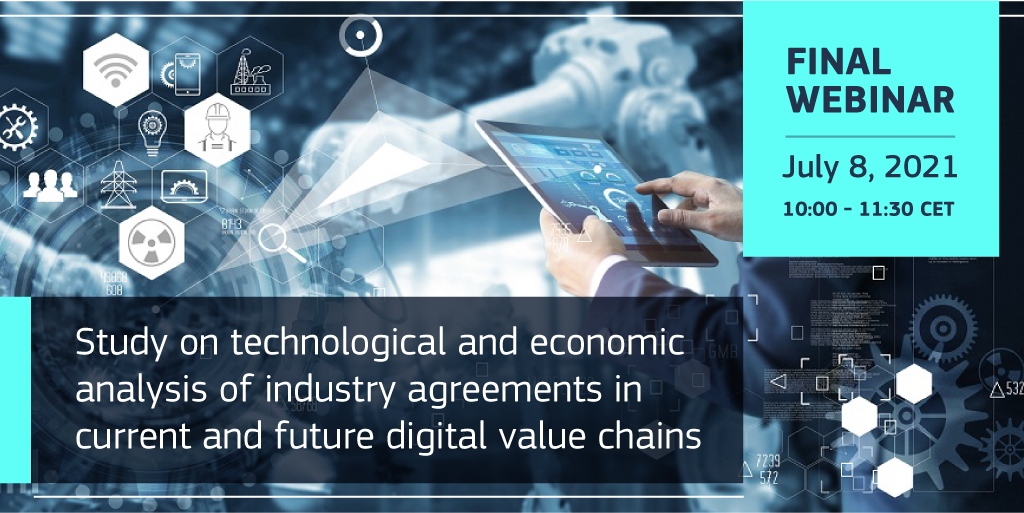 Study on Technological and Economic Analysis of Industry Agreements in Current and Future Value Chains
105
105 people viewed this event.
8th July, 10:00-11:30 CEST
Commissioned by DG Connect, CARSA, Ecorys Europe, KU LEUVEN and VDI/VDE Innovation have carried out an study on technological and economic analysis of industry agreements in current and future digital  value chains (DVC), which will contribute to Digitising European industry.
The main objectives of this study were to identify 7-10 areas where industry agreements have a high potential to create markets and market opportunities, to validate the need and viability of such agreements for 3-5 areas, and to recommend further actions. The study has analysed existing industry agreements in current digital value chains and their economic value; analyse current and future value chains and identify potential opportunities for industry agreements with high impact; validate the need and viability of industry agreements in a number of areas; and define possible measures and their potential impact.
During this webinar, the key study findings and the main recommendations to industry and policy-makers will be presented.