Registrations have closed.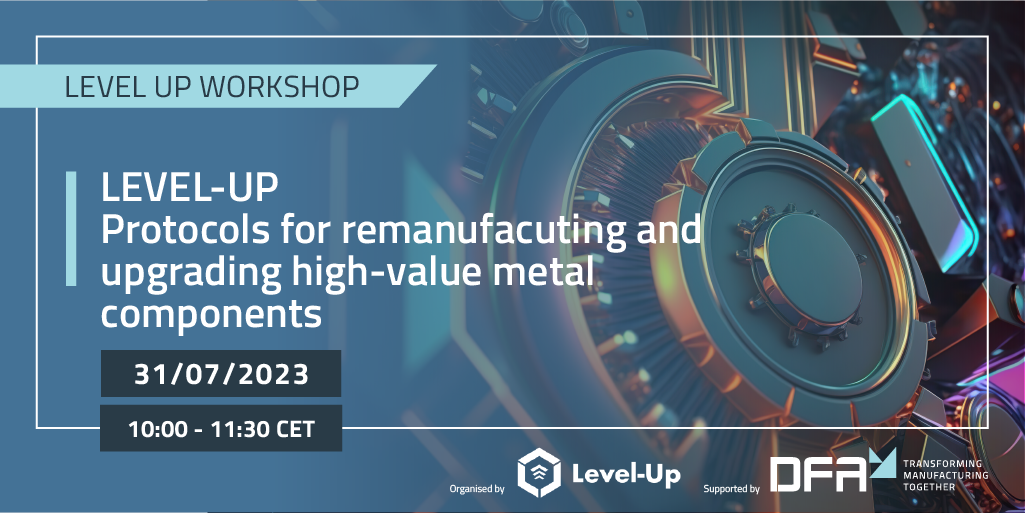 LEVEL-UP Protocols for remanufacuting and upgrading high-value metal components.
182
182 people viewed this event.
July 31st 2023, from 10:00 to 11:30 CET
The workshop will explore the potential of Additive Manufacturing to create sustainable processes focused on the recovery of high-value metal components, enhancing the pillars of sustainable development, such as reducing waste, increasing efficiency, and extending useful life. An integrated workflow will be presented combining the use of scanning technologies to create digital models of damaged components for diagnosis, CAAP tools to design and optimize the printing process and ensure consistent quality, and simulation to perform feasiblity studies in terms of cost, safety and support the selection of the most appropiate manufacturing technique for a given situation. Real industrial examples will be showcased employing different laser technologies such as LMD and SLM.
AGENDA
10:00-10:05
AM approach
Sara Carracelas - AIMEN
10:05 - 10:10
Scanning technologies for remanufacturing
Sara Carracelas -AIMEN
10:15 - 10:25
CAPP for remanufacturing and upgrade
Marko Chorbikj – THINKING ADDITIVE
10:25 - 10:35
AM simulation
Mustafa Megahed - ESI
10:35 - 11:15
Level-Up AM Use Cases

REGISTRATION FORM