Registrations have closed.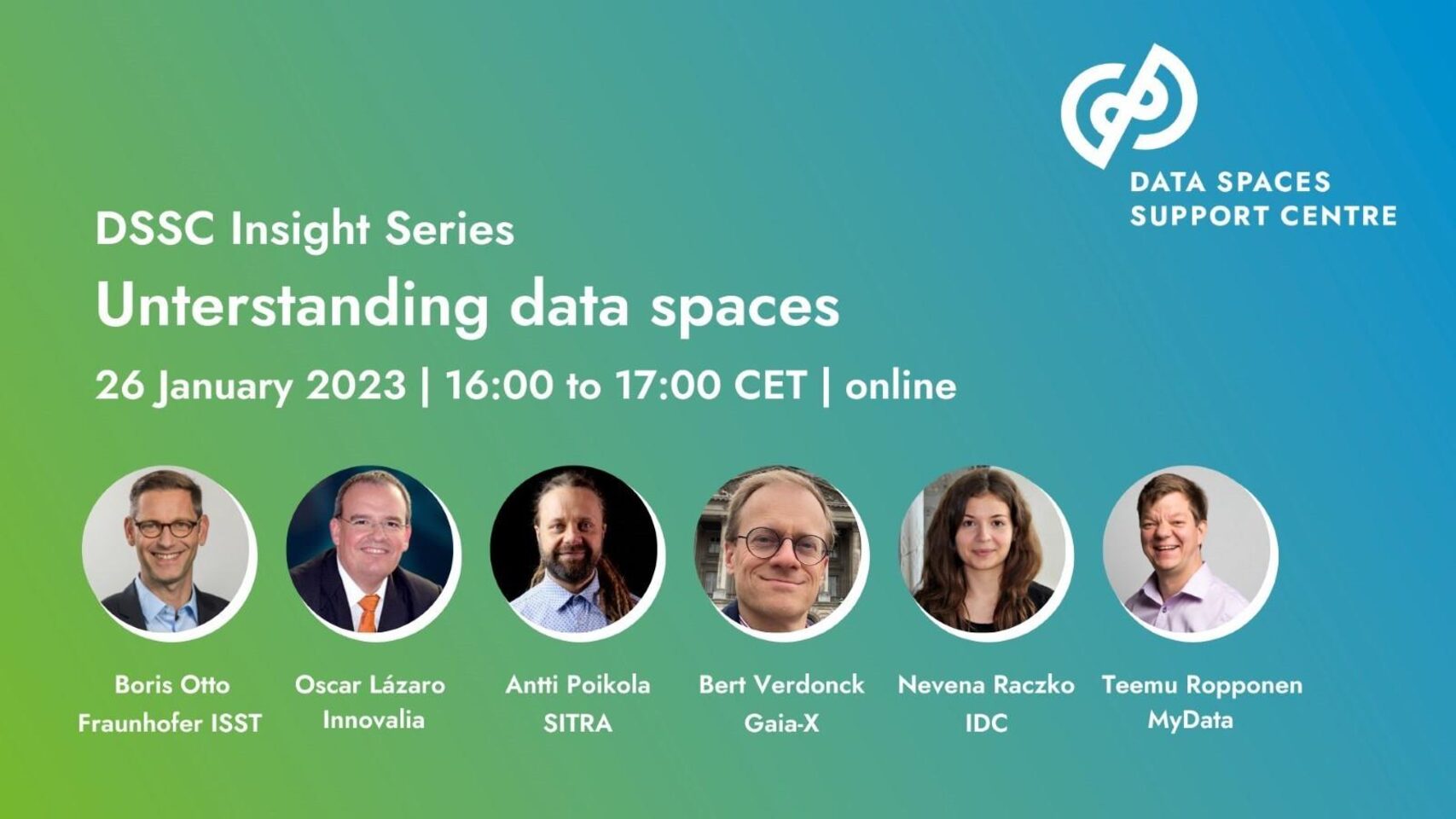 DSSC Insights #2 | Understanding data spaces
396
396 people viewed this event.
Funded by the European Commission as part of the Digital Europe Program, the Data Spaces Support Centre is aimed at initiatives and companies that want to create sovereign data spaces. It will explore their needs, define common requirements and establish best practices to accelerate the formation of data spaces – key elements of digital transformation – at all levels.
The DFA Data Space 4.0 Alliance will collaborate with this initiative in the development of the data space blueprint.
With the DSSC Insights Series, you will have the opportunity to learn about the activities and scope of the Data Spaces Support Centre. 
In this second webinar,  you will learn more about data spaces, the concept of interoperability, new initiatives to support and coordinate data spaces related to the DSSC such as our own flagship initiative EUdatasp4ce dedicated to manufacturing and others such as the GREAT project dedicated to the Green Deal, as well as more details about the planned European Data Innovation Board.
REGISTER
AGENDA
What are data spaces
Boris Otto
Data spaces glossary- common language as the base for interoperability
Bert Verdonck & Antti Poikola
DSSC-related Coordination & Support Actions : GREAT – Green Deal & EUdatasp4ce – Manufacturing
Nevena Raczko & Óscar Lázaro
European Data Innovation Board
Teemu Ropponen
Q&A