Data analytics in ZDM production systems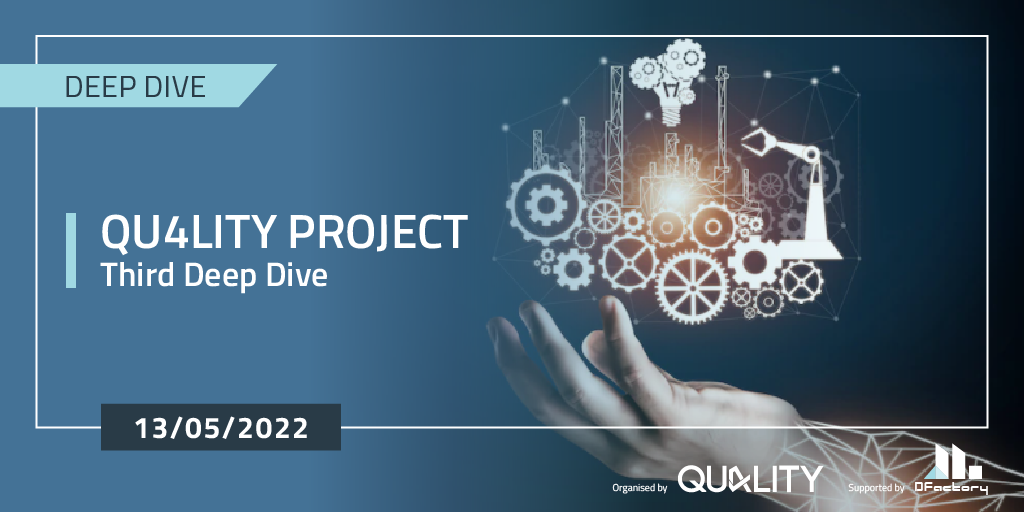 The Qu4lity Project and the Digital Factory Alliance have organized a third Deep Dive for the 13th of May on the topic of data analytics in zero defect manufacturing process. The event will be a deep dive into key tools for the deliverance of a robust industrial production with value-added quality in the road towards a more sustainable and resilient business.
In the event will take part multinational companies such as the Portuguese Riastone factory dedicated to the production of tableware through an innovative industrial ceramics production process; and the German Siemens AG conglomerate with its manufacturing activities focused in the industry, energy, healthcare and infrastructure sectors.
The discussion will revolve about two pilot studies. On the one hand, Siemens and their partners will talk about how data analytics in ZDM has helped them increase efficiency in electronic production. On the other hand, Riastone will share its experience with the implementation of autonomous quality zero defect manufacturing for ceramic tableware single-firing that has helped them remove detected defective parts from the production lines, enabling the introduction of recycling and re-using of raw materials into the process.
The DFA Digital Factory Trials Deep Dives are bi-monthly manufacturing process focused events dedicated to understand in detail the technical and business dimensions of digital factory trials and to understand the power behind the digital transformation of manufacturing processes.
You can find more information about the Deep Dives and register to the event here.