Danobat digital platforms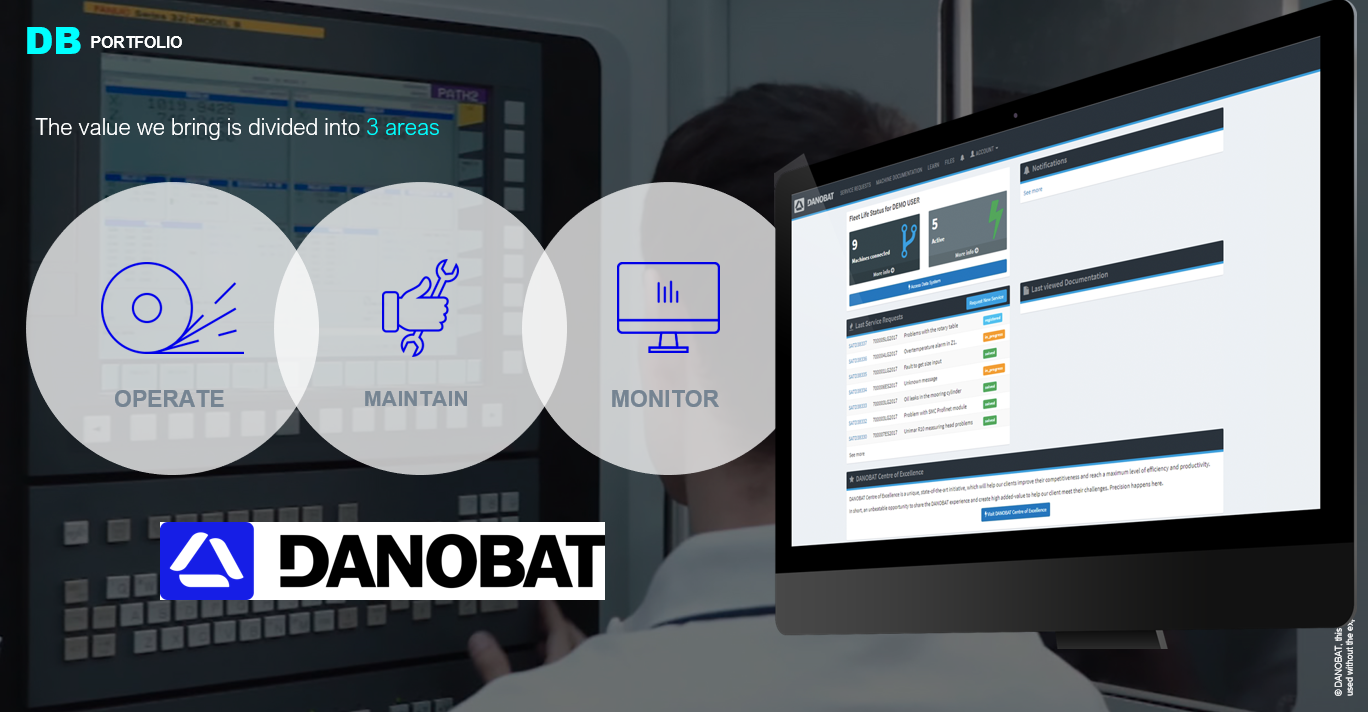 ?Based on the work done for the last 6 years and enriched with the new developments in Quality project, Danobat is preparing its new offer in digital platforms that will be unveiled in 2022.
QU4LITY project aims to carry out a radical change in current production quality methods to advance toward the disruptive concept of autonomous quality.
The project involves manufacturers and suppliers to develop, validate, implement and adopt innovative solutions for cognitive manufacture based on flexibility, self-adaptation, self-learning and intelligent systems of cognitive manufacturing for ZDM.
The participation of IDEKO in this initiative is centred on incorporating ZDM services into the digital platform for the development of grinding processes of the Basque machine-tool manufacturer, Danobat, which is also participating in the initiative. Also monitoring the condition of the machine, and analysis of data supplied by sensors fitted on the monitored critical elements, such as headstocks and machine axes.
Thanks to its constant innovation effort, Danobat is now able to complement the high technology machines offer with a complete set of digital platforms and functions to obtain the maximum benefit from the investment in our machines. A portfolio of digital platforms with advanced machine functions will bring value through the enhancement of performance of the assets in operation, maintenance and monitoring of the production. Intelligent functions based on monitoring, predictive maintenance and artificial intelligence and developed under Quality European project will impact the autonomy, quality and lifelong performance of the machine tools.